Essential Evolution Reading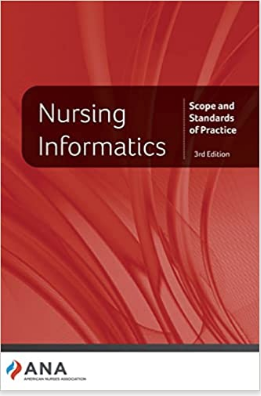 ANA Nursing Informatics Scopes and Standards of Practice – 3rd Edition
This book describes a competent level of nursing care at each level of nursing informatics by providing a comprehensive overview of the dynamic and complex practice of the nursing informatics specialty. The text contains national practice standards and performance and defines the who, what, where, when, why, and how's of informatics nursing.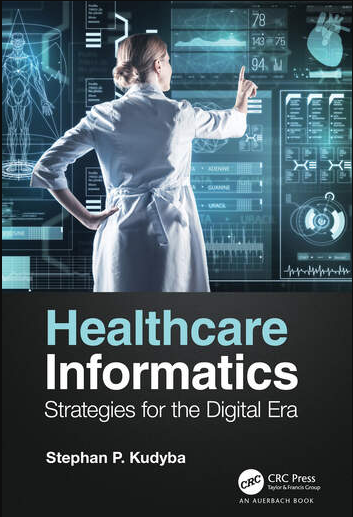 Healthcare Informatics: Strategies for the Digital Era
This essential reading delves into facets of the digital economy and how healthcare is adapting to the population's geographic, demographic, and physical needs and highlights the emergence and importance of apps and telehealth in our emerging global digital health environment.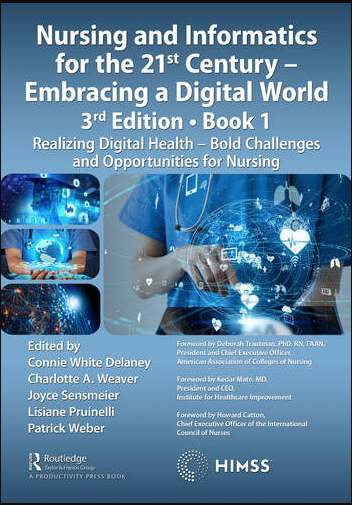 Nursing and Informatics for the 21st Century – Embracing a Digital World
The Nursing and Informatics for the 21st Century four-book series is the updated edition, co-published by the American Medical Informatics Association (AMIA). It examines the revolution that has occurred in nursing and explores the role IT plays in this transformation. These texts are a thoughtful collective examination of nursing informatics practice, science, research, and education across the globe.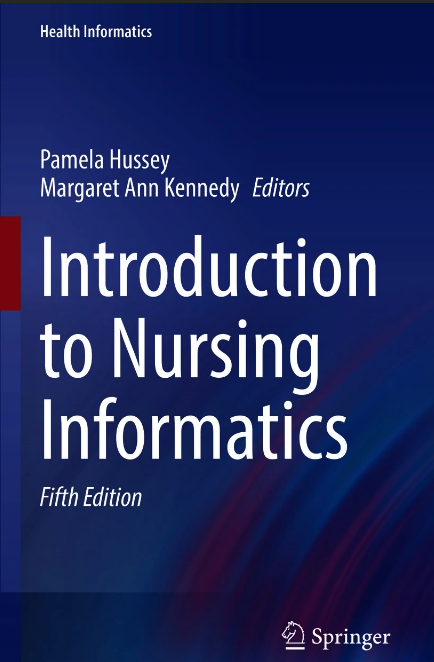 Introduction to Nursing Informatics – Blue Book, Springer EU
This vital nursing informatics textbook is a primer for practicing nurses and students in undergraduate programs of study and includes contributions from leading international experts who have practiced in the field for many years. It encourages readers to explore the fundamental concepts of nursing practice, digital health, health information management, and its relationship to informatics.
Health Informatics - Multidisciplinary Approaches for Current and Future Professionals
This book examines how chief information officers, medical officers, nurse information officers, futurists, nurse informaticists, pharmacists, providers, public health professionals, software developers, systems security officers, and workforce experts collaborate on a "team-based," IT-enabled approach to improve healthcare.
A Nurse's Guide to Innovation ~ Accelerating the Journey
No matter where you are on the journey of innovation, whether you have just come up with the "million-dollar idea", are a few years into your business, or want to learn to think like an innovator, this book is a great resource.
Evidence-Based Leadership, Innovation, and Entrepreneurship in Nursing and Healthcare
Delivers a practical leadership approach that will thrive in today's healthcare environment. This application-based text is designed to cultivate nursing and healthcare leaders who embrace the demands and opportunities of today's healthcare environment, which is rooted in innovation.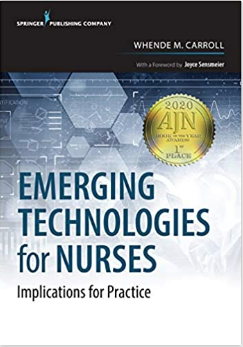 Emerging Technologies for Nurses ~ Implications for Practice
This textbook, written by nurses for nurses, introduces all nurses in every practice setting to emerging data-driven advances in the technology industry, just beginning to be used in healthcare delivery and operations today and will shape the future of nursing practice.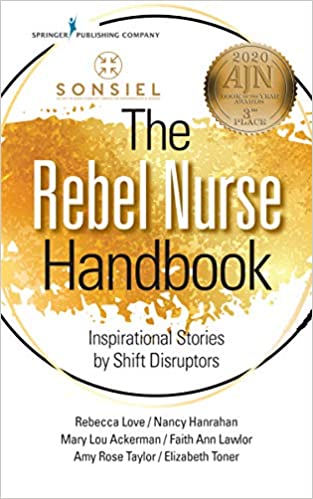 The Rebel Nurse Handbook
This compilation of stories from more than 40 diverse nurse leaders, innovators, and entrepreneurs portrays the winding and demanding paths that every nurse has braved in order to improve themselves, their patients' care, and the healthcare of today.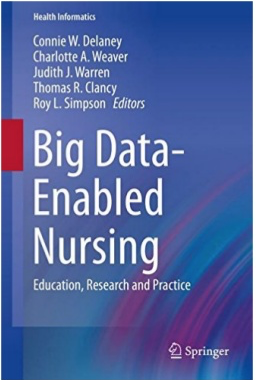 Big Data-Enabled Nursing-Education, Research, and Practice
This text educates the readers on the evolution of knowledge discovery methods that span qualitative as well as quantitative data mining, including the expanse of data visualization capacities, are enabling sophisticated discovery. New opportunities for nursing and call for new skills in research methodologies are being further enabled by new partnerships spanning all sectors.