E-Books
Downloads these PDFs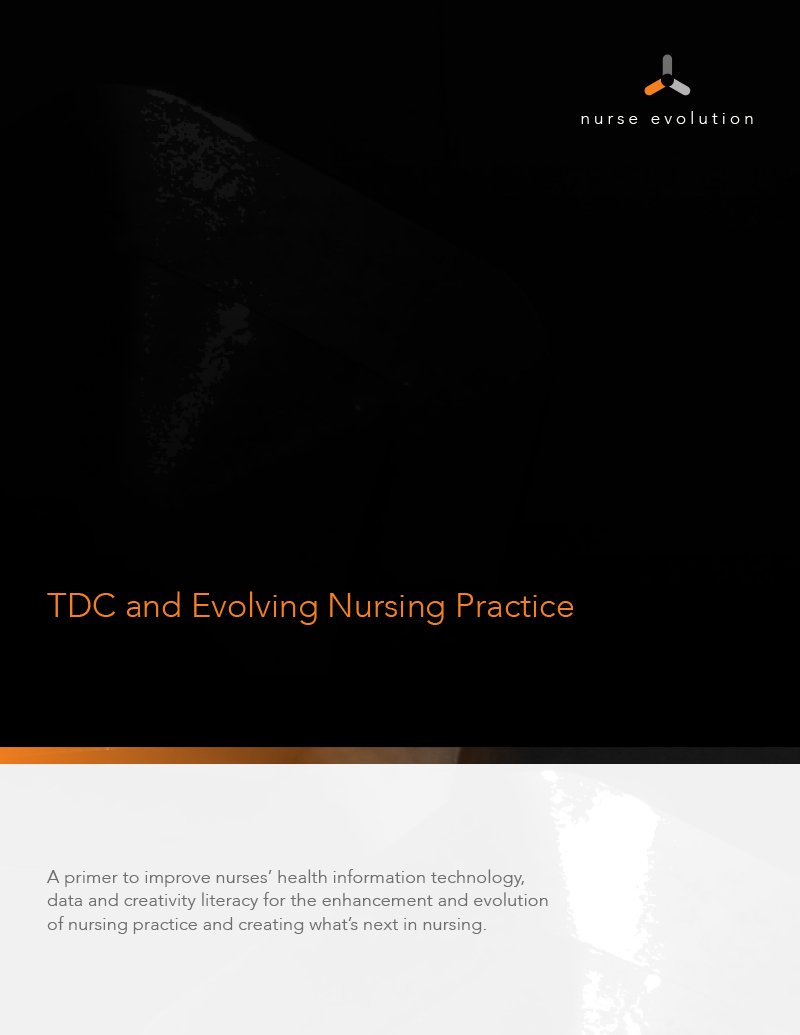 TDC and Evolving Nursing Practice
Nurse Evolution
A primer to improve nurses' health information technology, data, and creativity literacy for the enhancement and evolution of nursing practice and creating what's next in nursing.
The Innovation Road Map: A Guide for Nurse Leaders
Rosina Cianelli, Ph.D., RN, MPH, IBCLC, FAAN
Bonnie Clipper, DNP, RN, MA, MBA, CENP, FACHE
Rebecca Freeman, Ph.D., RN, PMP
Jill Goldstein, MS, RN, MA
Tami H. Wyatt, Ph.D., RN, CNE, CHSE, ANEF, FAAN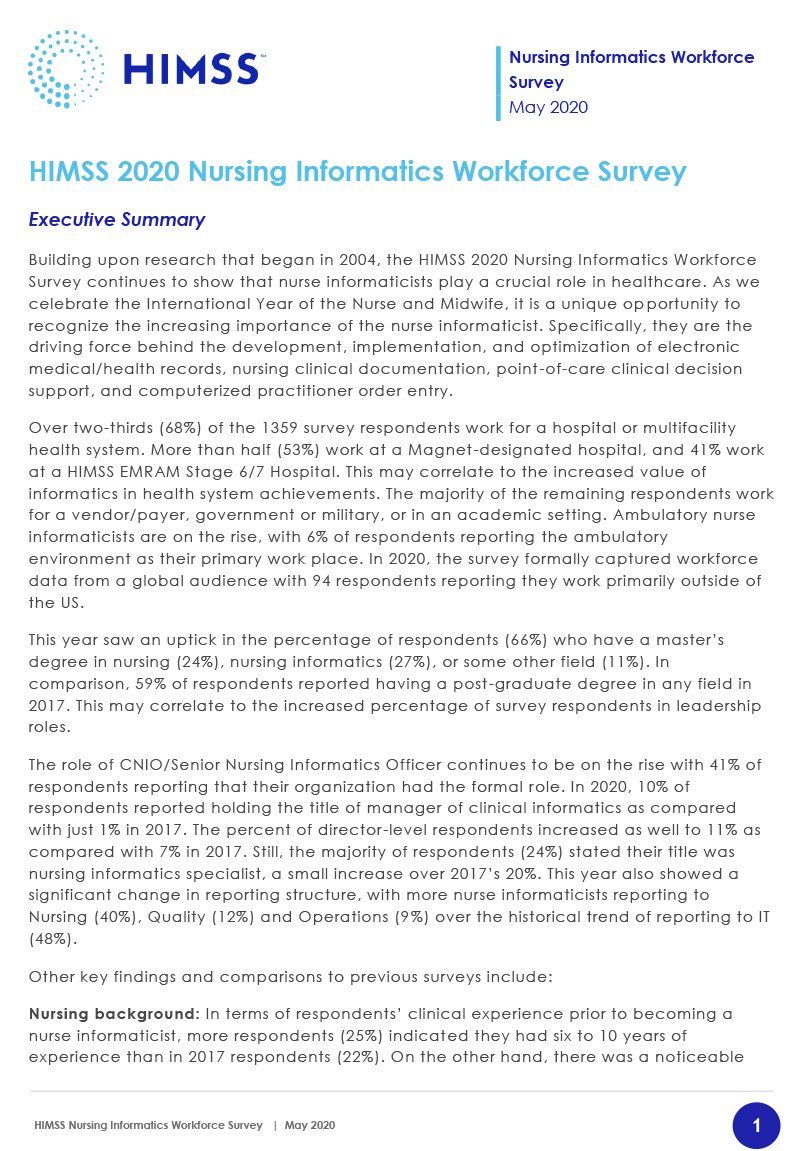 HIMSS 2020 Nursing Informatics Workforce Survey
Building upon research that began in 2004, the HIMSS 2020 Nursing Informatics Workforce Survey continues to show that nurse informaticists play a crucial role in healthcare. Specifically, they are the driving force behind the development, implementation, and optimization of electronic medical/health records, nursing clinical documentation, point-of-care clinical decision support, and computerized practitioner order entry. Read the full report here.